Holiday Gite in Normandy
I own a holiday cottage in France which is available to let. Located in the beautiful Normandy countryside and ideal for touring the Normandy D-Day beaches.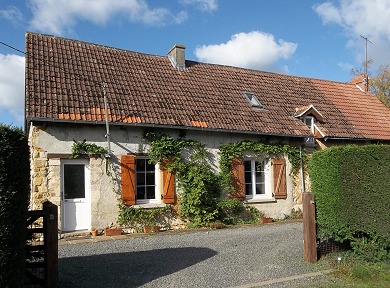 There are plenty of opportunities to entertain young ones. The area is flat and ideal for cycling into Carentan or to the local patisserie. There is a new indoor swimming pool in Carentan town center which has been highly recommended by other visitors and is open all year and of course there are the famous beaches. Omaha beach is only half an hour away, the beach front has a crazy golf course and a cafe with outdoor seating.
House information - St Georges de Bohon, Normandy
The house is just outside the town of Carentan which has many restaurants, cafés and shops as well as large supermarkets, tourist information office, marina and new indoor swimming pool. There is a train station if you want to travel further a field for a day out in Paris for example. All of the D-Day landing beaches are very close by as well as many famous battlefield sites.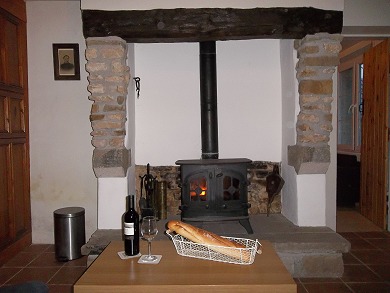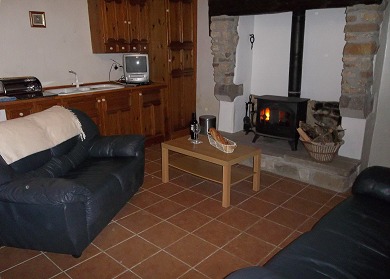 The house sleeps 5 adults comfortably. The master bedroom has a king-size bed and a single bed whilst the second room has bunk beds. There is a double sofa bed downstairs. A travel cot is supplied if required and is located underneath the master bed.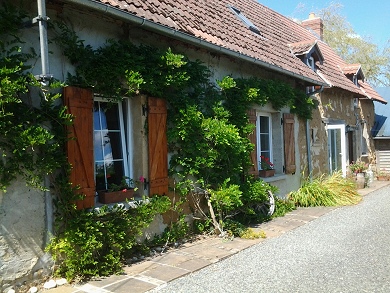 The driveway has ample parking for several vehicles and a patio area for dining. Barbeque and patio furniture is also provided.The kitchen is fully equipped with a electric cooker, hob and microwave. There is a TV with a DVD/CD player. Wash facilities consist of a shower room and WC situated on the ground floor.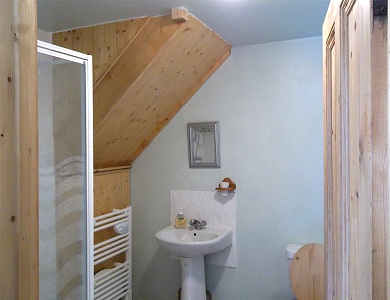 How to get there: The easiest route from the UK is departing from Portsmouth or Poole in the UK to arrive at Cherbourg or Caen (Ouistreham) in France. I would recommend Brittany Ferries for all ferry crossings. Tickets can be booked easily on the Brittany Ferries web site. There is often a discount for early bookings.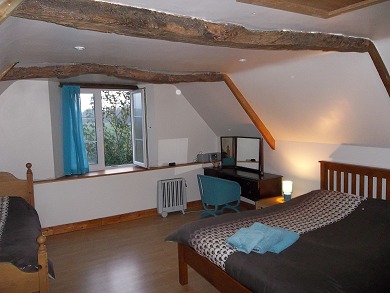 The best drive to take is then along the N13 to Carentan. From Cherbourg the drive is less than an hour. From Caen, it takes just under one and a half hours.
What day to do I arrive and depart?: You have total flexibility to arrive and leave as you wish. Just email me or call to discuss details. Otherwise the 'standard' weekly arrival & departure period is Sat to Sat. Weekend arrival is Fri and depart Mon. Yes - you get a full weekend for your money!
How do I book: Easy, just call me (Andy) on 07745 288 011 or email me at andrew@andrewetherington.co.uk. Feel free to ask anything you want as I want to make sure you enjoy your stay and ideally repeat the experience!

There are a few horse riding places nearby, more information can be found in Carentan. There are lots of information leaflets at the house for other tourist attractions in the area, museums, wildlife parks and cider tasting sessions to name but a few.
© Copyright Andrew Etherington, 2015